Shoppers have access to products and services, now more than ever from the comfort of their homes and the credit goes to the e-commerce industry. This industry is getting bigger and bigger as time passes. According to Statista, global e-commerce sales will reach $6.54 trillion in 2023.
This emerging industry has benefited marketers and brands as much. The most famous model of e-commerce is dropshipping which gives online marketers to earn revenue. The dropshipping model allows merchants to sell a wide variety of products without keeping inventory. It is a successful business if done correctly and with care. There are many dropshipping websites who by hard work and dedication, build an empire from them. In this article, we will look at such dropshipping website examples from which you can take inspiration and build your own dropshipping website.
AliExpress is one of the biggest players in the field of dropshipping. It is an online marketplace that is used by the majority of other smaller dropshipping businesses. It deals mainly in products from China therefore it is also called Amazon of China. From many different suppliers, AliExpress offers an assortment of products for sale. The popularity of this dropshipping website can be judged by the fact that many dropshiping jobs are produced revolving around it. Also, many tools are made entirely to be used in AliExpress. If you are using drop surfing then you will also have an opportunity to run your own store on AliExpress.
Warmly is another dropshipping store that is based in Harrisburg, Pennsylvania. They provide products at the best prices by partnering up with global leading stores. It is built with Shopify. They offer some very good quality products in various categories like Bathroom accessories, planters, furniture, rugs, lighting and some more. Also, their plus point is their 100% money-back guarantee, and easy return policies with free worldwide shipping on all items without any minimum purchase requirement. Also, they support different payout options like credit cards, Visa, etc
A multiple niche dropshipping store that has the best selling gift products. It is an emerging store with more than 500,000 satisfied consumers around the globe. It is also built with Shopify. They offer free shipping, easy returns on their excellent products. They offer products from multiple niches including homes, lights, tools, babies, jewelry, clothing, accessories, phone accessories, computers and offices, alcohol and bar, travel, and much more. It also runs an affiliate program, from which affiliates can earn up to 15% commission on each referral.  They offer product tracking, order refunds, and different payment options like credit cards and PayPal.
Blue Crate is another example of dropshipping website which deals in gift items. This easily navigable website is made with Shopify. Also, it provides you the option to choose different currency options while shopping. For any occasion, you can find a perfect gift for your loved ones or your friends. They have gift items from various categories like personalized, romantic, pet, anniversary, Christmas, etc. They also offer multiple payout options like Master cards, American Express, Google pay, Apple pay, Mastero, and Shop Pay. Also, their return policy is valid for 30 days. Consumers can also track their orders easily. They also offer help by FAQs, live chat, and how-to articles.
Amazon is the dropshipping giant and one of the largest marketplaces in the world. Their product category is one of the largest too, with their fulfillment speed of second-to-none. Most entrepreneurs use it as a tool to sell their dropshipping products. But you will face certain restrictions when using Amazon FBA. Since because in this category all the products are fulfilled by Amazon itself, therefore, you will not be allowed to ship products with a packing slip or RMA in them which holds other company's information. Therefore,  if you use their dropshipping option instead of FBA, then only you will have the ability to increase your sale.
It is a successful general category dropshipping store that offers products of a variety of niches. They have gained so much popularity by growing their traffic using different resources like eCommerce SEO and eCommerce content marketing. They have built an army of loyal customers who are always in the know of their order tracking by their strong customer service.
Well, as its name suggests, it is a dropshipping store based on the beauty niche. This site is built with the help of an online shop management program and an open-source eCommerce solution. This company's sole purpose is to produce amazing beauty products for sale in multiple countries like the USA, Canada, Russia, Germany, and England. They have multiple ranges of beauty products like nail polish and accessories, stickers and decals, nail art equipment, makeup accessories, lipstick, eye and face makeup, false eyelashes, etc. They also have a return policy and multiple shipping and payment options. They offer help with how-to articles, FAQs, Facebook, and email support, and phone support.
It is also another example of dropshipping website which is built with WooCommerce. It is a London-based company but its factory is in India from where it manufactures and ships its products. It has over 900 product portfolios. With over 6 overseas markets. They provide handmade quality furnitures to online furniture retailers at affordable prices.
Trendy Goods is another example of dropshipping websites which will not lose money in dead stock. Why? Because it's built on the one thing that is what customers want? Their entire product selection is based on the level of interest that consumers show online. This is how they always list the products that are high in demand. But it doesn't make everything easy as they have to do great effort in demand planning in order to choose the right products.
Best choice product is a dropshipping and e-commerce store. It is also built with Shopify which offers products related to different categories like home improvement, toys, and games, musical instruments, gifts, fitness, etc. They also accept product returns which builds trust among consumers. They also offer email, phone, and even live chat support.
Although it is a niche down dropshipping website it is a great example to learn from as they have managed their niche too well and make a proper place among their competitors.  They also promote their brand on different social media platforms. They also sell socks by subscription box business model through which their recurring revenue is increased.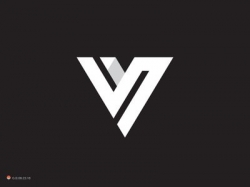 Latest posts by Vulvox Staff
(see all)