Your best marketers are happy customers!
It is one of the most basic rules of successful e-commerce businesses. Because by the help of loyal customers you are at the peak of your success therefore your must reward your clients and the best way to reward them is to start an affiliate program for your online business. But before venturing into the new environment let's clear some basics.
How Does Affiliate Marketing Works?
Affiliate marketing is the process of promoting other company's product or services on behalf of some commission. When it comes to affiliate marketing, there comes a type in which affiliates earn commission by promoting other company's products via their content. Therefore, for every referral that you will send from your content, you will get a percentage of the commission per sale.
On the other hand, there is the company whose products affiliates are promoting. The company which has become successful from scratch by generating much traffic and getting loyal clients, that it can start its own affiliate program for its loyal customers for promoting the company's name on different platforms thus increasing the company's revenue.
When you will start your affiliate program then you will be responsible to reward your customers for each referral they made via the affiliate links that you will provide.
Setting Up Done For You Amazon Affiliate Program
How to set up done for you Amazon Affilaite Program? Well, in order to find the answer, lets read further and follow these steps:
What is better than to know what does your audience want! If you know what is their need than you can show them the right products that will seem the solution to all of their problems. But make sure the product you show to them is good enough that they are satisfied with your recommendation and will come back in time of need again.
Whenever you see a large demand in the market, you can either make that product your self or the best practice would be to find the affiliate products from third party, this way you can enjoy the commission as well as the sale is made while sitting back and not worrying about customer support, inventory etc.
Finding The Right Affiliate Products
Now, that you know what does your audience want its time to fulfill their need either by making the demanded products or by finding the best affiliate products. There are many platforms that offer you the opportunity to do affilate marketing of their products by providing you the affiliate links for each of the product. There are also a lot of merchants who have private affiliate programs for their business for which they pay manually. You can select affiliate products from other big CPA networks too. But the best platform would be the proper affiliate programs to take affiliate products from because they do not pay manually, which means they provide commissions for your sale every week or month automatically.
Organizing All The Affiliate Links In One Place
In order to be prepared for the next step, you have to organize all the affiliate links that you have collected from different platforms in one place on your local computer with the name of the products they correspond to. It might seem an unimportant step to you but trust me it is very critical.
In this step, you have to write several emails about the benefits and of the affiliate products which takes quite a lot of time. There are many platforms that have already written reviews of their affiliate products that you can just copy and paste in your emails, but there are also other platforms that do not provide such luxury. 
You have to compose emails as to why your audience needs to buy your product for which you have to write at least 2 to 3 emails per product which has to be sent regularly. But make sure to write reviews for internal products first.
Now that you have written all the emails it is time to set up whichever autoresponder tool you are using. The role of this tool is to sequentially drip out all the emails to your list. This step is very important as it will make sure that every loyal shopper of your website will get updated about your latest products.
Getting Affiliate Marketers
For your affiliate program to start rolling, you have to have affiliate marketers who will promote your business. In order to do that you have to start advertising your programs by using different approaches like:
Spread Words By The Help Of Social Media In Your Niche
With the help of social media, start advertising about your affiliate programs. Everybody nowadays has social media presence that can you help your affiliate program to get famous and successful. Here you can write all about your affiliate program and the benefits of checking it out.
Spread Words In Your Circle
You were running a good business that is why you thought of starting an affiliate program in the first place. This means you must have been in this field for quite a long time and must have known many people. You can take advantage of your relationship with such people with whom you are not competing. You can inform them about your affiliate program, they might like your products and build their own audience around them too.
Affiliate Programs' Communities
Since affiliate marketing is getting more famous day by day, there are many communities that help to promote your products.  Some of the very famous of them are as follows:
Clickbank
ClickBank is one of the biggest platforms that not only help affiliate marketers but also helps merchants, product creators, and entrepreneurs who have their own affiliate programs. Here they can list their products too.
ShareASale
Another big platform with 20 years of experience. They also allow merchants and businesses to list their products easily.
CJ Affiliate
This platform claims that they are the world's largest and most established marketing network designed to help achieve intelligent, scalable, and sustainable growth. And they are really true to their words as they provide a great platform for businesses to look for affiliates to grow their affiliate program.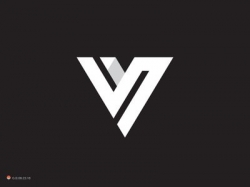 Latest posts by Vulvox Staff
(see all)