Yes You Can Be An Amazon Affiliate Without a Website. You can promote Amazon products on YouTube, Social Media and via Email Marketing.
Since the pandemic, many businesses have been shifted online in order to keep rolling. Also, with the evolution of technology, there are many ways to earn money online even from the comfort of your home. There are many blogs and websites which are promoting online shopping because nowadays due to lockdown people prefer online shopping. Lockdown or no lockdown, I am the kind of person who does not like to go out shopping.
There are people like me who want to do online shopping because through online shopping everything will be delivered at your step. There are many e-commerce stores that have an extensive range of products and Amazon is one of them. You can also do business by promoting Amazon affiliate links on your website. But can I be an Amazon affiliate without a website? This is what many people have asked me. 
There is a very big misconception among people that owning a website is necessary to be an Amazon affiliate. This is somehow true because it is the fastest way to get succeeded but it doesn't mean that there are no other ways to be an affiliate. And this article is all about clearing this misconception and introducing ways on how to promote Amazon affiliate links without a website.
How can I Promote Amazon Products Without Website
1. Promote Through Social Media
If you do not own a website or a blog then you are not in trouble as long as you have social media accounts like Facebook, Instagram, etc.
Your friends and followers are your targeted audience here. You can create such a compelling post that your audience will be lured to click on the links. You have to earn their trust therefore make sure that your posts are filled with useful content with images also as visual elements have the ability to catch more attention.
2. Promote Through Guest Posting
When we publish our articles on someone's website then the article will be called a guest post. There are hundreds of websites that are accepting guest posts. Some are expensive and some are not, depending on certain factors and that's a different story. Doing affiliate marketing through guest posting is also a great idea. You can post articles on different sites with affiliate links in them. Every guest posting platform has some policy, make sure you are not violating any. Many guest posting platforms require you to provide an affiliate disclosure in the disclaimer before adding any affiliate link in the article to be posted.
3. Create an ebook
You can also do affiliate marketing by creating an ebook. You should have enough knowledge on the topic you are going to write an ebook on. Because if done correctly, then it will have long-lasting results. Add valuable information in your ebook that will engage your readers so much that they choose to click on the affiliate links themselves. Make sure you are not writing just for inserting affiliate links as it will not do any good for you.
4.Ads Campaign
Ads campaigns, a rather expensive option, but a productive one too. In this method, you have to pay some amount to the ads network and they will do the rest of the work for you. They will do an ads campaign for your affiliate link on different platforms. You just have to pay and wait for the buyers to buy the product through your affiliate link.
5.Online forums
Online forums like Quora and Reddit are another way to promote your amazon affiliate links. These are the platforms on which people ask questions on almost anything. Does not sound great? Let me explain it to you. For example, if I want to purchase a product from an online store then I will have many questions in my mind about the product as I am not seeing it physically. So these platforms allow people like me to ask questions. There are many affiliates on these forums that clear your confusion by understanding you and giving you answers and providing you with an affiliate link of the product. If you understand his answer then you will automatically click on the affiliate link on his answer. As an affiliate you can do the same by finding questions regarding yur niche and promoting your affiliate link with useful answers. For this purpose you are going to have an account on search forums and start your marketing.
6.Use YouTube Videos
The most effective platform to do successful affiliate marketing is undoubtedly Youtube where you can make productive videos according to your niche and product and promote your affiliate link in the description. You just have to keep in mind that you have to disclose it in the video that you are promoting a product. What you need is a youtube account and good productive videos. You do not need thousands of subscribers or followers to be successful.disclosures letting viewers know you're promoting affiliate links.
7.E-mail Campaigns
There are ways in which you can collect emails of your required niche's audience. You can also start an email campaign to start amazon affiliate marketing. Just compose a productive message about your product and add an affiliate link. Just keep in mind that the message must be simple and clear. This way, provided you are not sending emails randomly, you will be able to get things rolling.
8. Paper Media
Affiliate marketing can be done offline too. How? Well, print an advertisement about your product with unique coupon codes that are linked to your affiliate account. Those people who do not use the internet so much, will purchase products through that coupon in the newspaper or magazine and you can get a commission in return.
9. SMS or MMS
According to marketo, one of the best sources of marketing are  SMS and MMS. This method is also very easy. All you have to do is share Amazon affiliate links with your friends and family and hopefully some of them will purchase the product from them and will recommend it to others.
Conclusion
If you want to earn online then there is nothing that can stop you. There are many ways to do amazon affiliate marketing even without owning a website. In this article, we have discussed the various ways through which you can be an Amazon affiliate even without a website. Pick one, do some hard work and wait for results to show up as it takes sometimes to be successful in this field. Therefore get your strategy straight and don't be too hasty. Eventually, you will start earning if you are doing everything right.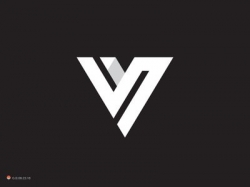 Latest posts by Vulvox Staff
(see all)