Wondering how do people make so much money on Clickbank? Well highest Clickbank earners use paid traffic.
ClickBank is an affiliate marketplace that has a library of over 4,000 products that are unique. It is not like other platforms in a way that it provides a marketplace for both affiliate marketers and people who can create content. It is an e-commerce platform that has over 200 million customers. It offers its services in over 200 countries.
Also, more than 5.5 million digital content creators and affiliate marketers use ClickBank products to promote on different platforms. So, if you ask me how do people make so much money on ClickBank then by judging its extensive library of products and the ease which it gives it to its affiliates, I think it will be very easy. In this article, we will go through different methods to make money from ClickBank.
Easy SignUp Process
A good thing about ClickBank which makes it famous is its easy SignUp process where you can SignUp as an affiliate or a vendor in order to start your business as soon as possible. All you have to do is give them the required information which will not take so much of your time. Also, you will also receive a confirmation email faster than on other platforms. Therefore you can do affiliate marketing as soon as your account has been created and start earning.
How To Make Money With ClickBank
As mentioned above, ClickBank is a marketplace for affiliates and content creators as well. ClickBank allows its users to make money by using two ways. First, create your own products and list them on their platform. Another is to list other people's products on different platforms in return for a commission which depends upon the products you choose because their commissions vary from 1% to 75%. 
Method #1: Make Money By Selling Your Own Products On ClickBank
Vendors can make money on ClickBank by listing their products. All you have to do is sign up on ClickBank as a vendor where you will be charged a one-time activation fee of $49.85. After signing up you can now list your products. Here you can set a commission percentage for affiliates to promote your products on different platforms.
If your product is good then many affiliates will contact you for your product. Once they start promoting your product on their websites or other platforms, then your products will reach more people thus it will drive buyers to your sales page where you can sell the products by tracking down the affiliate by whom the sale is made.
User-friendly and responsive landing page
A landing page is a place where all the affiliate marketers are driving the traffic to. If you are a vendor on ClickBank then make sure your landing page is user-friendly and responsive. Then only users will be able to purchase your product with ease and interest. If for say your landing page is slow then it will drive users away from your product and you will not be able to make any sales.
Leads Generation
ClickBank is not just a market place, it can also work as a tool for generating leads. It can help you collect visitors by letting them sign up for a newsletter. Once you have collected the visitors' data, you can now advertise them whatever you want.
Method #2: Make Money By Selling Other People's Product 
If you do not want to create your own products and list them on ClickBank, then there is another option to make money on ClickBank which is by selling other people's products from different vendors present on ClickBank to different platforms. Immediately after signing up as an affiliate, you can browse through an extensive library of unique products. But make sure to choose the product wisely as the commission varies from product to product. There is also another point to note while choosing your product. Make sure that the vendor's site is trustworthy because even if he is offering great commission on sale but if his site is not trustworthy then no matter how much traffic you direct towards his site, you are not going to make any sale.
How To Promote ClickBank Products
Through Your Website
There are two ways to promote ClickBank products. First is to have a website on which you can promote those products by writing review articles for them and adding affiliate links of the products in them or by creating other similar content. On your website, you can also create a newsletter to promote your products.
Through Different Platforms
The second is to promote the products on different social media platforms because everybody nowadays has a social media presence. Or you can simply hire an ad network that will promote your products for you in return for a fee.
If you have now decided to make money from your website then you have to make sure that the following points are fulfilled.
Maximize Traffic To Your Website
You have to make sure that your site is receiving maximum traffic. Because the higher traffic your site has, the higher your chances are to make money on ClickBank. 
In order to maximize the traffic to your website, you have to do Keyword research and revolve your content around those keywords in order to get a high position in SERPs. Also if you are targeting long-tail keyword phrases then your chances can get higher as many times people tend to search long-tail keyword phrases for their search queries. For example, you have chosen the Keyword "straight hair" then it must have too much competition, therefore by choosing a long-tail keyword phrase like "How to get straight hair naturally" then you can find that it has not so high completion as the shorter one, therefore, your chances got higher to appear in organic search results.
Make sure that your site is fully responsive and optimized in order to get the best results. Because if your site is loading slowly or there are errors that visitors can see then the visitor will leave your site immediately.
Capture Visitors Information
When your site is having a visitor then make sure to save his information in order to promote more products to him. You can do this by creating a newsletter on your site.
Bottom Line
How do people make so much money by Clickbank? Well, it totally depends on the dedication you are showing and the product that you are choosing. Go through the site again and read the different ways to make money online and select the way which suits you the best.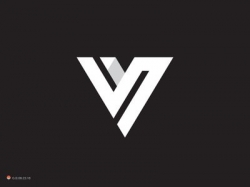 Latest posts by Vulvox Staff (see all)