Are you thinking of starting your niche site?  Do you have a niche in mind? Do you know what to do and where to start? Do you know how to create a niche website? If not, then you are in the right place as here we are going to discuss it. But Keep in mind that you have to be very wise at every step in this process because setting up and maintaining a niche website is a great challenge but once you follow the steps properly you will be all set to earn a lot more than you would have expected.
What Is A Niche Website?
It is a website that caters to a small group of people and focuses on a very small niche of a bigger market. For example, if you are going to write about fishing tools only, then it is an example of a niche website. By building a niche website you are more likely to make more money.
Creating A Niche Website
On one hand, creating a niche website is very easy, but on the other hand, it can be a big challenge to maintain it. Because every second there are hundreds of niche websites created on every little topic you can imagine. You can make around $100 to $10,000, but here the niche of your site, and your SEO efforts matter a lot. Also, you have to do good research on the keywords. If your article is packed with laser-focused keywords, then you are more likely to get higher traffic from search engines. This higher traffic in return will help you earn more money because organic traffic is what will get you rolling.
Creating A Website That Makes Money
In order to create a niche website, consider a broad niche for your website. That being done, now do research on keywords for that niche into Semrush. Here you can narrow down the keyword from broader to narrower topics. Semrush will help you to pick up the right keywords for your niche site.
Your niche should be one where you can earn well with little effort. In order to make real money, you have to do proper research on keywords because they are the game-changer here. If all of the things you are doing are up to date but your content is not revolving around laser-focused keywords, then all of your hard work will go to waste.
If you don't want to use any tool for keyword search then go with the old school practice of brainstorming. Write down the niche ideas which you consider are the best to make you earn more money. Now start narrowing down these niche ideas. When you are done selecting your broader niche, now start brainstorming for this niche to generate a niche website idea that will have the potential to earn big according to you.
Domain Name and Web Hosting
Now that you have decided on the niche for your website, it's time to pick a domain name for it. Keep in mind that your domain name should be related to your selected niche. For example, if your niche is around fishing tools then you must include these keywords in your domain name.
When you are done with the above-mentioned task, shift your attention to purchasing the domain name that you have created and also web hosting service for your niche website.
WordPress Website Setup
Now that you have purchased the domain name and Web Hosting service, have your content ready, and when it is done too then get a WordPress website setup. Once you have your content picked, it's time to have a WordPress website set up.
Installing the Necessary Plugins
By creating your niche website with WordPress, you get access to thousands of free and premium plugins as well. There are plugins present to almost every niche there is, so getting custom changes is not needed here.
If you are new and do not know much about plugins then I can suggest some for your niche website.
Akismet plugin for reducing spam comments on your blog
W3 Total Cache plugin for improving the speed of your WordPress blog.
Nrelate plugin for adding related posts
Google XML Sitemaps plugin for faster indexing of your website contents in search engines
Digg Digg Plugin for adding Social media icons in your blog contents
Contact Form 7 for showing a contact form at different levels on your niche-specific website
Just because there are thousands of free plugins at your disposal, you should not download too many plugins on your website. Because by doing so your website will load slowly on search engines, getting low SERP rankings.
Start Uploading Laser-Focused And Relevant Contents
Regardless of the type of your website, creating relevant content with laser-focused keywords is a must in order to get more organic traffic. All the content on your site must be niche-specific. Also, have your website be appealing to your readers by creating compelling pages of About Us, Contact Us, etc. make sure to publish content in regular intervals. Since Google-like detailed and high-quality content, have your content ready of more than 2000 words. Make a schedule for uploading your content and also, have some articles ready in advance.
Build Backlinks
If you want more traffic then building backlinks is a good start as backlinks will be the backbone for your site website. They are very useful in creating a successful niche website. Make sure the backlinks are of good quality that brings organic traffic and increase your SERPs ranking. So, quality backlinks are also needed with quality content in order to get you required results.
Start Monetizing
Monetizing your website will help you to bring traffic to your website from search engines. Also, you can show Google AdSense Ads and Ezoic Ads on your website to earn money, or on the other hand, you can also sell your own product or place affiliate links.
Conclusion
In the article above, we have explained the basic and necessary steps for creating a niche website. Make sure to follow them properly and you are good to earn some real money.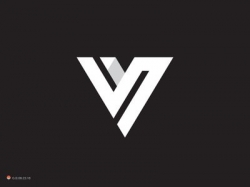 Latest posts by Vulvox Staff (see all)