Making money with Clickbank without a website is possible. You don't need to have a website to make money with Clickbank.
There are many affiliate programs out there like Amazon Associates that offer a very minimum commission of 4 to 8%, but Clickbank is one of the most popular affiliate websites. Why? Because by ClickBank you can have more profit per sale as it gives a high commission rate from 20% to 40% 
But how to start affiliate marketing with ClickBank if you do not have a website? If you are beginner then investing in a website creation might be a risk for you because you do not know whether you will excel in this sector or not. So, how can you promote ClickBank products without a website with free traffic?
Before diving into the free resources that will help you to make money with ClickBank without a, lets first understand why people start their marketing without a website. 
Cons Of Building Up A Website
The biggest reason is that it requires quite a lot of time in order to build your site together, and many would like to start as soon as possible. Another reason is the cost of getting your website hosted. Another big disadvantage of having a website is to maintain its search engine ranking,
Fortunately, in this article there are some ways that will offer help in promoting ClickBank products without a website with free traffic. And a good thing about these free resources is that they do not rely on those Google ranking factors which are necessary to make a website successful.
Pros Of Building Up A Website
There are certain benefits of having your own website, the most prominent one being that the articles you will write for promoting your ClickBank products will not be taken off. Although it takes time to build up  a successful site, all your efforts will be long lasting unlike in free resources, where you have to abide by the platform's terms and conditions and make sure that you are not violating any.
So why try to promote products without a website? 
Cons Of Building Up A Website
The most prominent advantage of not starting with a website is that you do not have to write long articles for promoting your ClickBank product. Let's just say that you have written an article somehow, then you have to wait for them to get ranked in the search results. Therefore it will take a lot of time in order to generate clicks on your link.
Therefore, instead of writing article for you website, use the free resources which I will mention in a while to cut the time to generate results. By them you can direct the traffic towards the landing pages where users are able to click through your click bank offers directly.
How To Promote ClickBank Products Without A Website With Free Traffic
So, we have learnt two methods to promote Clickbank products, one is with website which will require more patience and focus. Other one is without a website with free traffic which is alot quicker and gives you time to focus on other important things.
So, think wisely before venturing on your journey. If you think building a website is a better option for you then go ahead, but if you want free traffic resources then read ahead as the main thing is going to be discussed now which will give you the answer to how to promote ClickBanks products without a website with free traffic.
We are going to discuss three resources which are completely free, in which all you have to do is signup for free and start posting. These resources are:
YouTube
Instagram
pinterest
By using these free traffic platforms you can direct the audience to your landing page. They all have their own rules, regulations, and search functions. Things can work a lot faster here then via Google provided you are working hard and optimizing your videos and posts correctly.
1.YouTube
YouTube is a great free traffic resource to do your product promotion. It is also the second largest search engine after Google.  But unlike Google, it is not over saturated with content so,there is a greater chance to be visible in people search if you are focusing on the right keyword. Your keyword targeting strategy must be on point as it is the main player here. You can use a mix of keywords to directly target the ClickBank product and also, keywords that are related to your niche like "beauty".
Add these target keywords in the description of your video and mention it in the video that the link of the product is available in the description. By adding direct keywords of the product you can get highly targeted direct traffic of the audience who are looking for that specific product as well as new traffic that are looking for your niche, in this case it is beauty. So whenever someone is searching video for either option, he can be directed towards the actual offer.
2.Instagram
Instagram is another famous and free traffic resource on our list where you can create posts that will engage the audience towards your product. All you have to do is signup for free. Make your profile where all the information is added correctly. Do research before making any video. Your audience will be more inclined towards your offer if you show hands on experience on the product to be promoted. So, try and purchase the product and show usage of product in your videos. Same advice should be followed while making videos on YouTube.
3.Pinterest
On Pinterest you can promote your products and services especially in the niches of health, fitness, decor, and blogging. Your posts are more visible to the audiences because it is one of the largest search engines for marketing. Therefore you are more exposed to opportunities in Pinterest then Google. It also offers free signup. But after making your account, first learn how to optimize your posts(here they are called pins) and have to research how to target keywords for search ability in order to get best results in your marketing career. Once all your research has been done, make an engaging pin and link it with your clickbank offer or your landing page in order to collect emails too.
A landing page is where you will write a review about the promoted product, add a personal touch as to why you consider this product important for your visitor to purchase.
Linking your videos, posts, or pins (depending on the platform you are using) to a landing page is better than linking it directly to the product offer. Because this way you will have more conversion rate because you are offering more information to your viewers. And plus you can also collect emails by landing pages.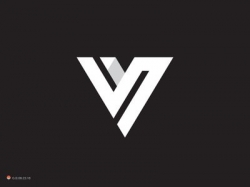 Latest posts by Vulvox Staff (see all)