Can't Login to Clickbank?It is very simple to solve Clickbank Signup Problem. You need to double check all the information when you sign up for Clickbank first.
ClickBank is one of the leading e-commerce platforms. It has been a marketplace for product owners, affiliate marketers, content owners, and online shoppers as well for over 20 years. ClickBank provides its services in over 200 countries. Moreover, it provides free access to affiliate marketers with no screening process, and you can start your affiliate marketing immediately. But sometimes there are problems in signing up to ClickBank. We will discuss how to solve ClickBank sign-up problems later in this article.
ClickBank For Product Owners
On ClickBank, vendors can sell their products easily. How? Well, all they have to do is to bring their products to Clickbank, where it will promote your product and sell them through affiliates. It also makes sure that there are no frauds and all the work is done properly. All of this is done for a fraction of the cost. 
In other words, ClickBank takes your product and sells them by doing all the work. All you have to do is to provide a certain amount of your income per sale.
ClickBank For Affiliates
Clickbank offers affiliate marketers to make money online by promoting their products on different resources. All you have to do is signup for free and browse through their extensive list of products. Once you find a product, ClickBank will provide you a unique "affiliate link" which you can promote on different platforms. There are two ways to promote their products
You can promote a ClickBank product by building up a website solely for this purpose, where you can write reviews articles on the products to be promoted and affiliate links in the articles to direct the readers to purchase the product.
You can also promote ClickBank products without a website with free traffic resources. For example, you can promote them on different platforms like YouTube, Instagram, and by guest posting
Is ClickBank Legit?
Well, they might not be as famous as the Amazon Associates program, but what I can tell you is that they are totally legit. They also provide great digital products to marketers so they can make affiliate commissions by promoting them. As digital products tend to have more commission than the usual 3% cut from selling a physical product on Amazon and other affiliate programs.
Is ClickBank Safe?
Yes, it is totally safe. It might not be as big as Amazon, but it is a platform used by hundreds of thousands. Here you can find several affiliate products which you can shop or recommend as an affiliate.
How Much Can You Earn With ClickBank?
The amount of earning highly depends on the products you choose. If you are doing everything correct and your chosen product is also worth it that you can make $100+ a day. And if you are a newbie then you should expect your first sale to be in 2 to 3 months and after it, if you are following proper strategies and promoting the products, then you can also make $100+ a day.
How To Set Up A ClickBank Account
ClickBank is a huge marketplace where you can find products in a variety of niches like weight loss, fiction writing, software, health, cooking recipes etc. But in order to promote these products, you need to have a ClickBank account first, so that it will be able to track sales to your account. Setting up a ClickBank account is very easy. It is a free platform that does not require much effort to get started. So let us learn how to set up a ClickBank account step by step in this guide:
Step#1:Open ClickBank.com
If you are ready to open a ClickBank account then it's time to open ClickBank.com in your browser.
Step#2:Click On Create Account
On the webpage, click on "Create Account" which must be on the top right corner.
Step#3:Submit Your Personal Information 
After clicking on the "Create Account", you will be taken to a Window where you have to submit all your personal information like your name, banking information, and account information
After giving all the required information, read the " Terms and Conditions" carefully before checking in the box, and then complete the reCAPTCHA challenge.
Step#4: Submit Your Account Registration
Click on "Submit" when you have given all the required information. After this submission, a client survey form will appear, just fill the survey and submit it.
Step#5: Confirm Your Email
Now, you will receive a confirmation link in your provided email address, click on the link and you are good to go because you have just created your account.
How To Solve ClickBank SignUp Problems?
Some people, even after providing all the information, cannot sign up to ClickBank. There are various ways on how to solve ClickBank signup problems which are listed below:
1.Check Whether You Live in A Banned Country
The first thing to check after this problem has occurred is to check whether your country is banned by ClickBank or not. ClickBank is fully operational in almost 200 countries but still, there are many countries that are banned from using the platforms because of the high fraud rate.
2. Recheck All The Information That You Have Provided
Recheck all the information for any typos. Make sure the name you provided matches to your banking information, also check whether you have confirmed the link of the confirmation message.
3.Try Signing Up with a Different Account
If all the information is correct then try signing up with a different account. If that does not work also, then take the following steps
1.Clear your cookies
2.Change your browser
3. Use VPN to change your location
4.Try Signing Up From Accepted Countries
If your country is banned, and your any trusted person lives in any of the accepted countries then use their email and bank information to sign up. 
5. Try their customer support
Clickbank is a legit platform with hundreds of thousands of users. Also, their customer care service is very responsive and available 24/7. Mention your problem there, and their support team will surely inform you on the reason why you can't sign up for ClickBank.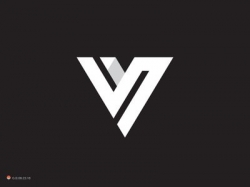 Latest posts by Vulvox Staff (see all)