The most valuable source of open data, without any doubt, is Google Trends. So what exactly are Google Trends? How to use Google Trends for SEO? We are going to answer and clear any confusion regarding this topic. In this guide, we will shed light on Google Trends and ways to use it for SEO and keyword research.
What Is Google Trends?
Google Trends is a free tool from Google. It is useful in delivering information like statistics of specific searches on the basis of their popularity on both Google and YouTube. It is a prominent source for big data research. It provides extensive statistics on search data of consumers' searches. Google Trends is easy to use as it not only provides a platform to collect data, spot trending events but also provides options for comparisons.
Google first launched Google Trends in 2006. In May 2018, the most recent version of Google Trends was released.
How Does Google Trends Work?
Google Trends can spot all types of events from local to global, and small to big level as well. It can show at a specific time, what people are thinking throughout the internet. And, it can also predict events like for example, people are going to discuss Olympics once every four years for about two weeks and so on.
All the data that is analyzed by Google Trends from search data samples, is presented as a graph to measure user interests on different topics. It had a capacity to store information from far back as 2004, which is now updated in real-time because of the expansion of Google in 2015. Unlike Google Search Console or Google Analytics, you don't have to make an account to use this tool.
If you are thinking that Google Trends is like any other average SEO tool then you are wrong because for e-commerce and dropshipping, it's pretty handy at letting you know the seasonal trends of products, or when your niche will be required by a global audience. Even your competitors can be monitored by using Google Trends
You can use Google Trends to identify what's recently trending within an industry or even identify geographic search trends locally.
Finding Trending Topics
By using Google Trends we can find those events that are newsworthy regarding to our niche. These events can be found in the "Trending Searches" section. It is where all the stories are found that have recently gotten attraction.
In the "TrendingSearches" there are two tabs namely 'Realtime Search Trends' and 'Daily Search Trends.'
The real-time tab picks emerging trends. With its help, you will know what people will search, this way you can have your content written and published. Now, your website or blog will have a greater chance to be found by people when they are going to find that trending topic or event.
The other tab helps spot 20 most searched keywords of that day or in the past. It also gives related pieces and searches and gives context.
Where The Data Comes From?
Before learning how to use Google Trends for SEO, we must know where the data comes from:
There are five different data sources at our disposal
Web Search
Google Image Search
Google News
Google Shopping
YouTube
Web search allows us to view data from 2004 while the remaining sources allow us to view data from 2008.
You can select your desired data source by clicking the following drop-down field:
Now let's dive into the main topic which is… yeah you are right!
How To Use Google Trends For SEO
Google Trends provides an easy platform to collect data and also give comparison options. One of the reasons for its popularity is that it is a big and popular source for researching data. It helps you to observe what consumers are searching by giving statistics on search data.
When a consumer wants to search for something he enters his own set of keywords. Google shows enormous information regarding their search on numerous pages but most consumers don't go beyond the first or second page of search results. Therefore as a business owner, if you want to increase your sales then you can use Google Trends to rank higher on SERPs. So below we are going to discuss how to use Google Trends for SEO.
1. Analyze Keyword's Trending Volume
If you create content around your niche relevant keywords that people are actually searching then you are more likely to get a step ahead in your business. Google Trends allows you to predict the performance of a keyword in the future. Also, it will help you to avoid keywords that are losing popularity or trending poorly by giving proper statistics. We can also see a keyword's trending volume over the previous years. By this, we can see which keywords is truly trending and which is just a blip
2. Analyze Related Keywords
One of the valuable features of Google Trends is to recommend related keywords regarding your search query that are also gaining popularity. It also sorts them in order of percentage popularity which gives you a relief from heavy market research.
3. Look for "Breakout" Keywords.
You must have noticed that sometimes Google Trends replaced the percentage sign with the "Breakout". It means that the keyword has just increased more than 5,000% in short period of time.
This does not mean that the keyword is overused or it is hard to rank for it. On the contrary, it means that you should focus on that keyword as it has not become competitive yet but it has great scope of becoming one. But it does not mean that you go and develop the whole site on it, as sometimes these keywords often lose their trends quickly.
So, a good move will be to focus on them by keeping it in mind that they will give traffic worth of few months only.
4. Go Local With Optimization
Google Trends plays an important role in strengthening your business locally by conducting a search on a product, which sheds light on the purchase of the same product. You can use these search activities statistics to monitor and predict whether the product will be acceptable locally or not. Further, you can check "Interest by sub regions" as the purchase of a product might be different in different regions of the same country.
5. Using LSI Keywords
How to use Google Trends for SEO? Well, Google Trends also helps in SEO by showing LSI Keywords. By using the option "Related Queries" and "Related Topics", Google Trends will show you a list of terms that are closely related to the core word in your content. All you have to do is to include these terms in your content properly. No word stuffing should be done in order to get the required result
Conclusion
Google Trends is a free and valuable tool that provides you information beyond the basic search. In it, you will find things that will help you to do SEO much better. As the consumers' demands are increasing with Google continuously updating its algorithm, it is high time to use Google Trends for SEO because you have to venture beyond your basic search strategy in order to get ahead in your business.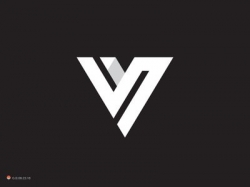 Latest posts by Vulvox Staff (see all)