How To Use Mailchimp For Email Marketing
Learn how to use Mailchimp for email marketing in very simple way. Mailchimp is one of the best email marketing tool but many new users get confuse while using it.
One of the most famous and effective marketing tools, without any doubt, is email. It gives you a platform to connect to your audience easily by avoiding all the troubles and spend less amount of money, and make more sales.
Does Email Marketing Work?
If you want to sell anything or simply introduce your brands then email marketing is the most cost-effective way. Because when someone wants to buy something, they usually check their email from their favorite store for any offer.
According to a study in 2015, the DMA found that for every $1 spent, email has an average $38 return on investment.
Email Marketing Provider
We all are used to receiving many emails per day. Similarly, our targeted audience is receiving thousands of them every day. So, if we are going to send an ordinary email then it's going to get lost in the pile of emails. Here, Email Marketing Providers come into play and Mailchimp is one of the best providers that we have come across. But how to use Mailchimp for email marketing? Are they even as effective as they claim? They know how to send outstanding emails with their years of experience. It is totally free for up to 2000 subscribers. It is also very famous among bloggers and small businesses.
It is Atlanta-based marketing automation and email marketing platform. It was founded in 2001 therefore they have tried and tested methods to send effective emails. If anyone wants to take help from email marketing for their business the Mailchimp might be the best provider.
Why MailChimp?
It is free for up to 2000 users and 12,000 monthly emails.
It has more than seven billion users.
It is well integrated with WordPress.
It gives a superior user experience.
It even lets you create HTML email templates without any coding.
It is ideal for a wide variety of budgets.
If you are new to Mailchimp, and don't know where to start then don't worry as you have come to a right place. Here we have put together a three-step MailChimp tutorial guide for setting up a successful email marketing campaign.
Step 1: Choosing the right tools
Building a successful email campaign is a must. MailChimp offers to set up and automatically increase your mailing list. It can also create a newsletter sign-up alert and can send an automated email to your targeted audience very professionally.
Step 2: Choosing the right template
Just because emails are easy to send doesn't mean that they are easy to write. When creating an email, it is very necessary to keep the targeted audience in mind and to write the content accordingly. Now comes the part of choosing a suitable template according to your audience. MailChimp offers lots of templates according to your campaign needs and style so choose wisely in order to derive more audience towards your business and to keep the interest intact of the already present ones.
Step 3: Building An Effective Email List
Building and maintaining an effective email list are one of the main factors to get the highest result on investment. But building an effective list is a lengthy process, as you have to collect engaged subscribers. Also, many people opt-in on purpose. So, keep their trust intact is also going to take your time. But Mailchimp will be with you in this journey to make it easy with its effective built-in tools.
In order to build an effective email list, follow the following steps:
If your site is that good then many people that come to your site might want to stay connected. They might want to stay updated with the offers that your brand is offering, therefore you have to create a form for newsletter signups and install a pop-up to collect the data from your customers.
Your site must provide a place for visitors to signup.
If you don't have a substantial email list but have followers on social media then share your signup forms on social media to get more subscribers.
Offer discounts or lucky draw for lucky subscribers.
Your emails should be easy to share. People will only share it if your email has compelling and informative content.
MailChimp has useful features like share buttons and social media posts builders. Take help from these features too.
By landing page, your email list has one more way to grow. Build an outstanding landing page through MailChimp. By quality images, content, and landing page, you will drive more signups to your email or newsletter subscription.
How Much Does MailChimp Cost?
At the time of creating a MailChimp account, two options are available: Free or Paid plan. If you are just testing waters then you should opt for the free plan. Here you can learn to market in a smart way to grow faster. Also, MailChimp will be free for up to 2000 contacts as mentioned above.
When you have learned enough then opt for a paid plan for more advanced features to fulfill your needs. As your audience increase, your needs also enhance thus the features you require to maintain a healthy relationship with your audience also increase. But you don't need to worry MailChimp also offers a premium plan with more advanced features.
Also, it gives you lots of tips and recommendations to send emails that your targeted audience actually read. Thus MailChimp will be a great partner for creating a successful email marketing campaign.
Is Buying An Email List Worth It?
If you are using MailChimp then you should not purchase an email list as you will not be able to use it here because not only the purchased list is ineffective but also it will affect other users of MailChimp badly. Why? Because many of the emails will get spammed and you will get a high unsubscribe rate. All the emails are sent by MailChimp servers, so if any user sends spam, it will prevent others users' emails from reaching inboxes too.
Conclusion
Regardless of you being a seasoned email pro or starting a new or first email marketing campaign, MailChimp has all the necessary tools and features to fulfill your every need along the way. With a broad spectrum of features that do everything from marketing automation to tracking tools to optimizing your emails through split testing, it has got all.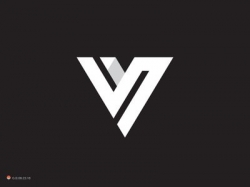 Latest posts by Vulvox Staff (see all)