Have you ever wondered what makes the sites on the search engine ranks high? What process is behind this higher rank? Frat no more!! As I am going to define this process namely be on-page SEO and how to do on-page SEO step by step. But we first have to understand what is on-page SEO before jumping on the guide to "How to do on-page SEO step by step."
On-page SEO is also called on-site SEO. It is an important part of the everyday SEO of your website. It is the process of optimizing individual web pages so that the website can get high rankings in search engines and bring in new traffic. On-page SEO components include site architectural elements, HTML elements, and content itself. It makes sure that there is authoritativeness and great expertise in your website.
Why Is On-Page SEO Important?
On-page SEO is a very critical part of SEO because it tells Google what your website is all about by providing relevant content. Google bots look at the content of the page to check its relevance regarding the search of users. By doing SEO, the rank of a certain website gets higher. It also helps bring more audience to the website thus increasing its organic traffic in return. One of the methods of this process is to include relevant keywords in your content. But keep in mind that there is more to this process other than including keywords.
When Should You Do On-Page SEO?
Many things related to websites like HTTP need to be done once. But on-page optimization has to be done every time a new post is published even if you rank first in search results.
How To Do On-Page SEO Step By Step?
The process of on-page SEO is not simple. It's somewhat lengthy. But every part of on-page SEO is completely in control, so whether we do it correctly or not is up to us. In this guide on "How to do on-page SEO step by step", we will learn its major techniques and factors which are going to help you doing SEO of your website properly.
The Main Techniques And Factors
1. E-A-T
E-A-T stands for Expertise, Authoritativeness, and Trustworthiness. It is a framework through which Google judges content creators, web pages, and websites as a whole.
Google has always given priority to sites with high quality content. If your site produces high-quality content then you are more likely to appear in search results. We can say that E-A-T plays a vital role to get top position in Google's organic search results.
2. Title Tag
The title tag is one of the most important HTML tags that compromise the head section of a webpage. It is usually overlooked by SEO experts. Just creating relevant title tag is not enough. Title tags need to be engaging. It is featured in the search engine's results, it means it is very important. Therefore, poor title tag can affect your site's SEO. Therefore, you have to make sure that title tags of your site are also well optimized.
3. Crawlable Website
Make sure that your website is indexed by search engines and it is crawlable
4. Mobile-Friendliness
The website should be mobile-friendly and should properly load on every device and browser, especially on mobile devices.
5. Headlines
Most people neglect writing a good title as it seems too basic, but it can create a big difference in the SEO of your page. A compelling headline creates a huge difference between an impression and a click. If your headline is good then it will create a huge impact on users and they will click through it and read the content with more interest.
6. Well-Targeted Content
If your page targets specific search intent then it is more likely to attract more traffic. Content relevancy comes from targeted content. Targeted intent based content converts better than viral and irrelevant content.
7. SEO Writing
You should optimize content for search engines and users. Keep in mind there is a strong process behind SEO writing. It is not only limited to strong content writing. The content must spark interest in the reader, must be of high quality, and to the point. Plus it should be optimized well according to search engine optimization guidelines. Anyone can write but very few can write killing SEO content.
8. Header Tags
The HTML element Header tag identifies the headings of your content. It does play an important role in the SEO of your site by playing important functions like
Breaking content into several portions thus users don't lose interest
Provide keyword-rich context to the content to be crawled
Make It easier for Google bots to understand your content
9. User-Friendly URLs
URL address must be user-friendly and UX-friendly. Google doesn't like long ugly URLS because they create confusion and leave bad impression to users.
10. Include your Keyword In The Title
It is an old SEO practice to include keywords in your title but it still works. But make sure not to spam your content with keywords. Repetition of main keywords 3 to 4 times is enough for Google to understand your topic. Also don't forget doing all the steps of how to do on-page optimization step by step.
11. Use Short, Descriptive, and Relevant URLs
URLs must be short descriptive and relevant to the content provided by your site. It will attract more organic audience to your site and generate more clickable results in the SERPs.
12. Keyword Cannibalization
The old theory of adding more pages with targeting keyword to get higher ranking is totally wrong. Targeting keywords in multiple pages cause keyword cannibalization which can have a negative effect on your SEO. If there is keyword cannibalization in your website then it must be resolved immediately otherwise you will end up competing with yourself.
13. Click-Through Rate
In order to increase the click-through rate, you must optimize the title tag and meta description buy using modern copy writing techniques. Attention grabbing headlines can improve CTR up to 80% Percent.
14. Image Optimization
All the images must be optimized for search engines. Try naming your images according to the title of content. It also improves your ranking in image search results.
15. Site Architecture
The architecture of the page must be logical and clear. Avoid fancy design and confusing layouts. Simple, smooth and attractive theme will help you get high rankings in Google.
16. Quality Outbound Links
Make sure the website is linking to high-quality external resources. Backlinks are still most important factor of good SEO practices. Focus on building quality links that are relevant to your website.
17. User Engagement
This factor is not a direct part of the SEO but it certainly affects the SEO. The website must be optimized in a way that the users will not bounce. Users must be engaged with the content, interacting with it, and come back to your site for more interesting content.
Some of the factors for this optimization include speed and a user-friendly interface.
Bottom Line
To sum up this guide for how to do on-page SEO step by step, we can say that on-page SEO plays a very critical role if you want your website to rank in search results. If your website is optimized perfectly then not only it will improve your ranking but also bring more organic traffic.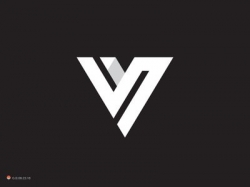 Latest posts by Vulvox Staff (see all)