How to get more traffic for your website? How to make it more visible on SERPs? Well as of today, if you ask me these questions then I will say that it is quite difficult as there is increasing competition on the internet to win no.1 position on Google. But again there is a way to do everything and that is where digital marketing comes into play.
Search engine optimization or SEO is a marketing strategy that plays a very critical role in digital marketing. It helps you to reach more potential customers thus increasing your organic traffic in return. SEO plays a huge part in the visibility of your website, click-through rate (CTR), return on investment (ROI). A digital marketing agency with the help of SEO and other strategies exposes your website to a greater number of users thus increasing its ranking on Google organically.
SEO helps your page to be crawled easily. It helps rank your site among top sites and categorizes it, thus making your customers find about it among other businesses easily. It is basically responsible to drive more customers to your business by online platforms and ranking it higher in SERPs.
The advent of the Global economy has given every business an online presence. Around 14 billion searches take place per day for online businesses. To be searched among this search, your website must have a higher SERPs ranking among other activities which include social media marketing and good pay per click.
Therefore it is safe to say that SEO must be an integral part of your digital marketing strategy.
What Exactly is SEO?
According to MOZ the definition of SEO is:
"Search engine optimization (SEO) is the practice of increasing the quantity and quality of traffic to your website through organic search engine results."
SEO is sometimes mistaken for the quantity of traffics. But it is actually about quality of traffic that matters, after this quality of the quantity matters. In order for your website to rank in organic results, it must have a quantity of quality traffic which is the main aim of SEO. As a result, in search engines like Google, the rank of your site increases. This can be achieved by optimizing your website with specific keywords. These keywords are generated by a team that looks for user experiences and their search intent on the Internet. The content on your site must be optimized around these keywords which are relevant to your site. So, it is again safe to say that quality keywords are the game-changer. If your content is optimized around keywords that are relevant to your site then you are more likely to attract more organic and genuine users.
Points TO Remember
Keep the following points in mind to make sure that your site is well-positioned among others in the search engines.
Search engines do their job by referring users to websites with content that is most relevant to their search. So, your site must have good content for the targeted audience and must load fast. Linking your site to other credible online resources also plays an important role in this process. Bounce rate, user experiences like navigation, layout, and design are also important in this regard.
Your site must not have too many ads and a high bounce rate as it will be regarded as a bad user experience.
Search engines don't like keyword stuffing.
Domain name plays an important role in the branding of your website. Use consistent domains and keywords in the URL.
While naming a domain, it is the best practice to use root domains instead of sub-domain.
Your site must be able to run fast on different platforms, whether it is desktop, smart phone, or tablet.
There must be title tags and meta descriptions in your content.
How To Create An Effective SEO Strategy
The process of SEO is ever-evolving. If you think that you know all about SEO then you must rethink. As search engines' capabilities and behavior of users are continuously changing, therefore, there are no standards to SEO that last forever. They also evolve over time.
You cannot set it and forget it because with online marketing your business industry is also evolving. So, make sure that you are monitoring everything properly on regular basis. This is the only way to be ahead in the game.
Why Are The Benefits Of Using SEO In Digital Marketing?
In digital marketing, the SEO plays an important role. Its benefits are remarkable which are
It is cost-effective
It aids in boosting your ROI significantly by increasing the visitors to your website which in return increases your ranking. This affects your conversion rates which are followed by increased ROI.
Importance Of SEO In Digital Marketing
SEO plays an important role in digital marketing strategy of your brand or your site. There can be a considerable change in the website ranking by a good SEO digital marketing strategy. We can try to sum up the importance of SEO by the following points.
An effective SEO strategy makes sure that your site does not have sponsored posts which organic users don't prefer. It also makes sure that your site ranks higher in search engines without sponsored posts.
SEO helps to improve the overall usability of your website.
It helps improve user experience
It aids in increasing the conversion rate by bringing more visitors organically.
SEO Is The Future
SEO is very useful in elevating your business. SEO not only has importance in this time but it also holds a lot of weight in the future. Therefore if you are investing in SEO now then you can have yourself prepared better for the future.
Conclusion
SEO not only helps in a company's digital marketing strategy, but it also plays a critical role in the overall marketing strategy. We are not saying that other marketing elements have less weight, they all are effective in their own way but SEO's implications have more effects. Therefore, the importance of SEO in digital marketing cannot be neglected at all.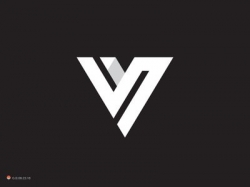 Latest posts by Vulvox Staff (see all)