What makes those websites on the internet that creative, beautiful, and elegant? What is the process behind those websites? Well If you have ever wondered such questions then you are in the right place as we are going to answer this question for you. So what is wordpress and how does it work?
Just like your smartphone needs an operating system like iOS or Android, a website also needs an operating system. The most famous one is WordPress. To put it in simpler words WordPress is an operating system for your website.
To define it on a technical level, WordPress is a content management system that works by combining some fundamental files, a database system, files that the user needs to install, and last but not least a dashboard from which you will manage all the stuff.
It is the simplest platform to create your website or blog professionally. WordPress powers over 40.0% of all the websites available on the internet.
Although there are more platforms, WordPress is unquestionably the leader of all as it provides creativeness with such ease that you can create your own website or blog in no time. According to research WordPress usage is 40% while the platforms are at 60% collectively. If you ask me then certainly WordPress is the leader of all as the second most used platform, Joomla powers less than 3% of websites.
WordPress provides you a way to modify,  organize, publish or delete ، and maintain content all from one place. The content can be text, photos, audio, or video. WordPress can elegantly display all with functions to boot.
What Makes WordPress The Leader
The reasons which make WordPress dominate its circle are listed below
It is free
It is open source. It means you can build your website on WordPress and help it go grow more
It is modern and up to date
It can easily handle all kinds of sites which makes it versatile
It is user friendly and can also be used by users with impaired vision easily
It works on all devices
It has thousands of free and premium themes as well
How Does WordPress Work?
There are two components that WordPress needs to work on your web server namely: PHP and MySQL.
PHP
The language which makes WordPress dynamic is PHP. As of today, PHP is one of the most famous languages on the web. It loads on your server before the page is served to the browser making it a server-side language. Its popularity is mainly due to the fact that WordPress uses it promptly.
The information which is inserted into an HTML page is added or extracted from the databases with the help of this language.
MySQL
MySQL is an open-source relational database management system, which aids in working with a complex spreadsheet that hosts data and information.
You have access to this database where data of all kinds can be created, updated, read, and deleted (CRUD). MySQL has an exceptional rate of responding to queries and is the second most used database management system.
By now you have some idea of how WordPress works. Now we will learn the stages on which WordPress functions.
It provides you a single place to manage all the activities and to manage content. This place is called Dashboard
It creates MySQL queries for the database
It provides the page with the required data and information and forwards to be displayed by the browser.
It gives you creative options by hosting a variety of themes, plugins. It also provides shortcodes to add functionality to your website. It holds all the content in the MySQL database. But how this data is displayed, you have to decide by using themes. These themes can be changed without messing with other functions on your web.
The WordPress Admin Screens In Depth
The WordPress admin offers you a variety of screens to manage all functions of your website. These screens are:
Dashboard: It is the home screen for your site Admin. It has all the summaries of what's going on elsewhere.
Posts: it is a section of the admin where you can add and edit posts. You also can create categories and tags for them here.
Media: the media which you upload for your site is stored here.
Pages: for all the information like your contact details and to create Static pages for your site
Comments: in this section, all the comments that are left on your posts are stored. Here you can manage and respond to them.
Appearance: Here you can manage the appearance of your website by using themes, widgets, footer sidebar, etc
Plugins:  in this section, all the plugins are installed.
Users: here you can add or remove users.
Tools: this section hosts extra tools like importing and exporting
Settings: settings like including name, taglines, general information of the site can be done here.
You can access WordPress on the following levels.
A user-facing website, page, or blog that is handled by WordPress.
The Dashboard is accessible when you are logged in as an administrator.
The files of WordPress itself, these files contain the Core(WordPress code), themes files, plugin files, etc
All of this knowledge can overburden you, so make sure you give plenty of time to understand this better. This is the only way by which you will be able to create a better site.
WordPress Is Easy To Install
Do you think that only experts can make an extraordinary site? Then you are greatly mistaken. Because if you know how to follow instructions and do some clicks here and there then you can make your own website by installing WordPress on your local computer. Have a good web host and you are ready to go.
Nowadays, most web hosts either offers to have preinstalled Word press or give you some dedicated tools to make the installation process much easier.
Summary
WordPress is a content management system that lets you add dynamic functions to your website without having to enter a code. It makes it easy for everyone even beginners to set up their website. You will take some time to understand and explore the dashboard in order to manage your site properly but it is pretty easy to operate.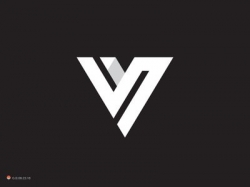 Latest posts by Vulvox Staff (see all)