What WordPress Themes Really Are?
Are you a new WordPress user? Are you excited about customizing your site? Do you have an image in your mind about how your website should look? But alas!!! You don't know how to code. Fortunately, you are on the right track because we are going to teach you that there is an easier way to customize your website and that is by using WordPress themes. So what is the WordPress theme? Let's discuss it in detail.
Themes are WordPress's useful feature that enables you to customize the appearance of your sites and even allows you to add more functionality to them. By using themes, you can design and customize your site without coding and web designing experience.
The customization includes design elements like layout, color, typography, etc. It is a zipped folder containing a group of files. It also includes a set of page templates which is written in PHP language with some CSS stylesheets.
Choosing The Right Theme
Choosing the right theme for your website creates a huge difference. It makes your site looks more attractive. It also increases visitors' engagement. A newly created WordPress site comes with a default installed theme. You can change it according to your needs and niche. There are many free WordPress themes in the WordPress.org Theme Directory. But you can also use customized themes according to your needs.
Adding More Control To Your Site
What are WordPress themes? You might be thinking that just like themes on your smart phones change the only appearance, WordPress themes do the same. Well you are wrong because WordPress themes add more control over the visual presentation of the content and data on your site. WordPress Themes also give control to elements of the site which are interacting with visitors without modifying the underlying software.
Themes may include customized template files, image files in different formats like (*.jpg, *.png, *.gif). It can also include different style sheets (*.css), custom Pages and some important code files (*.php).
The Difference Between WordPress Theme and Template
Usually, it gets confusing for beginners to differentiate between a theme and a template. Let's clear this confusion once and for all for you.
The theme is that part of WordPress which modifies how your website looks with the help of templates along with other files like spreadsheets, scripts, and images. These files cannot be downloaded separately. They come in a package with other files in a WordPress theme.
The theme changes the overall layout of your website, whereas template in the certain theme only controls one part of the page. In most themes, there are templates files for different elements like comments, header footer, etc.
The template files give you control over what information is displayed along with the layout of each page.
Default Themes
Currently, there are eleven default themes: the default Twenty TwentyOne theme (demo), and the previous defaults Twenty Twenty (demo) Twenty Nineteen (demo) Twenty Seventeen (demo) Twenty Sixteen (demo) Twenty Fifteen (demo) Twenty Fourteen (demo) Twenty Thirteen (demo) Twenty Twelve (demo) Twenty Eleven (demo) Twenty Ten (demo). All of these themes will allow you to create exceptional layouts of your website.
Switching Between Themes
You can easily switch between themes from the Appearance menu in the Administration Screen. All the themes that you will add to the theme directory will appear in the Administration Screen > Appearance > Themes as additional selections.
Getting New Themes
You can get new themes from The WordPress Theme Directory which is the official site for WordPress Themes. There is a professional team that reviews and tests the themes to ensure that there are no bugs in the themes.
There are almost 8,450 themes in this directory from which you can easily find the right theme which caters to your needs. All the themes come with advanced search features using filters for layout and other theme-specific features. There is also a preview option where you can see the demo of the theme.
Adding New Themes Using The Administration Screens
Any new theme from WordPress Theme Directory can be downloaded directly to your site by using the Add New option in the Appearance sub-menu.
Log in to the WordPress Administration Screens.
Select the Appearance screen, then Themes.
Select Add New.
find the perfect theme for your site by using the Search or Filter option
You can also preview themes when they are downloaded to your system. Live preview will give the accurate preview of the theme with the content that exists on your web.
Multipurpose Vs. Niche-Specific Themes
Multipurpose theme as its name suggests hosts a variety of niches and different types of sites. They have multiple kinds of pages, widgets, tools, etc which provide more ways to customize your site.
On the other hand, niche-specific themes cater to one specific niche. They don't allow a broad spectrum of customization like multipurpose themes. But they will provide the most accurate functionality and fulfill the exact requirements of your site.
There is no hard and fast rule on which type of themes to choose. However, you should find out what you require under what budget as niche-specific themes are more costly than the other ones.
Free Vs. Premium WordPress Themes
There are pros and cons for both types of themes. Free themes are free…yeah! But their support is minimal. There updates can be 'ad-hoc' which depends upon the developer's priorities.
Premium themes on the other hand are totally different species. They have increased features and functionality. There updates are vastly improved as well. Premium themes are worth your money. Some themes also require a monthly subscription which again depends on the developer's priorities.
The bottom line is there are plenty of free as well as premium themes available but choosing a free or premium theme is totally up to you. If you have a minimal budget but more time than free theme would be the best option for you. But on the other hand premium theme might be costly but it gives you the best options for adding functionality and change the appearance of your site.
Conclusion
The look of your new WordPress website can be modified by using the Themes feature of WordPress. It requires no expertise in the coding or designing field. Your new site will come with a default them. You can either choose it as your default or you can change it by using other free or premium themes. There are thousands of themes covering multiple niches and available in different prices.
.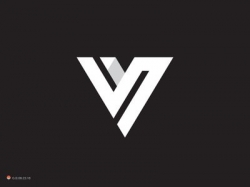 Latest posts by Vulvox Staff (see all)