Are you thinking of building up an affiliate website to start your digital marketing career with ClickBank? What do you think an affiliate website should be like? Have you looked at some ClickBank affiliate website examples to take inspiration? 
Well, the most common affiliate websites are packed with review content of ClickBank and other affiliate programs' products. They do not have any creativity in them, just "same ol' " sites that do not catch anyone's interest. This is the main cause of the failure of most of the sites.
The visitors nowadays are too smart they will see through the review content on your site and will know whether you have made the review by hands-on experience of the product or not. And if not then they are not going to trust your verdict on the product. Therefore you need to do affiliate marketing very smartly. Because this industry is continuously expanding its wings. In 2020 it has reached over $6.8 million in the US alone and is predicted to gain more in the future. If you want to be a part of this success too then you have to take inspiration from the already successful affiliate websites.
In this article, we are going to look at ClickBank affiliate website examples, which are earning some real money. These sites can be an inspiration for beginners because they have made their place in the industry through their outstanding performance and strategies. From these websites, you can learn what to do and how to do it. Let's take a look at them:
NerdWallet
One of the most established affiliate websites is undoubtedly NerdWallet. It is a pure consumer finance niche that covers all the basic concepts of personal finance. Ir provides reviews on many financial products that are available out there. It was established in 2009. Its main goal is to provide expert opinions on credit cards, mortgages, loans, or paying off your debt.  The number of keywords it ranks for is 2.1 million. Its organic traffic is about 29.1 million clicks and counting. It also has a huge following on different social media networks.
This is why I'm broke is a website that promotes products from ClickBank and other affiliate programs. Its one of the prominent feature is having a wishlist for registered members which makes visitors keep coming back for the products they want. Another best thing about this site is its individual CTA button for each product they list. They also have many followers on different social media platforms.
The reason behind the popularity of the Dog Food Advisor website is its rein on a specialized niche which is on canine nutrition. Dog food constitutes a huge share in the revenue which is estimated to grow to $13.3 million by 2023. This site especially targets canine nutrition specialists. It also holds interest to a lot of dog lovers.
The most useful feature of this website is the dog food recalls section which includes all the foods that are recalled since 2009 which keeps the dog owners updated on the products that should not be used by providing the go-to resource for the dog food recalls 
This website is another example of ClickBank affiliate site which makes its place in the market by providing top-notch reviews on many products. They also have a team of product testers who test the product and forward them to writers who then give the proper text to the testers' reviews. They obtain almost 80% of traffic from search alone. One thing that makes their reviews stand out among others is that they provide affiliate links at the very start of the review with a bunch of CTAs. it also has a newsletter but email does not contribute much to bring traffic to the site as their SEO strategy is sound itself. You can apply the same approach to your site, but since you are a beginner then you must apply this strategy to a niche down site and hopefully, you will be able to ace it.
If you are a computer enthusiast, then this site is all you need, as this site gives guidance on all parts of buying PC parts. If you want to make a custom PC then a PC part Picker is best suited for you as its built-in software will cross references all PC parts for performance and compatibility therefore you will not be stuck with poor PC parts. And the best part is it does not recommend any PC part based on the profit margin which makes it a trustworthy source for many PC enthusiasts. They also provide some valuable software tools. All of their honest recommendations make them appear in over 1 million search results monthly.
It is also a good affiliate site that provides reviews but it is totally niched down on home security. It provides reviews on various security products for your home. This site has a sound SEO strategy, it brings its 84% of traffic from organic search alone. It also increases the click-through rate of their affiliate links by providing reviews on top-notch products in each category.  
Headphone addict is another total niche down the site that provides reviews on every type of headphone there are. It consists of a group of audiophiles who are experts at what they do thus providing you with the best reviews on headphones which results in the success of the site. Also before publishing any review, a professional sound engineer oversees it and checks whether it has correct and on-point information or not.
Their SEO strategy also targets long-tail keywords like "the best noise-canceling headphones" etc. They have thought and include everything in their keywords from a buyer's perspective which makes it very difficult that they do not appear in search results whenever any query about headphones is searched.
8. Guitar Fella
Guitar Fella is focused on a single niche, which is very popular and thus rewarding itself with huge traffic from Google. It provides high-quality blog posts, reviews, and comparison posts.
Since it is totally niched down, it receives over 500,00 monthly visitors from search engines. Since it is getting 92% of its traffic from search results therefore it has stopped focusing on social media platforms.
Summing Up
There are more than the above-mentioned ClickBank affiliate website examples, go through them and read their success strategy before venturing into making a website. See what they have achieved and most importantly how have they achieved it, take inspiration from them, and learn from their mistakes too. This is how only you will be able to build a successful site for you.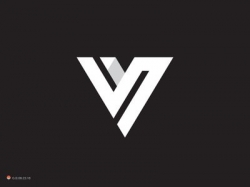 Latest posts by Vulvox Staff (see all)