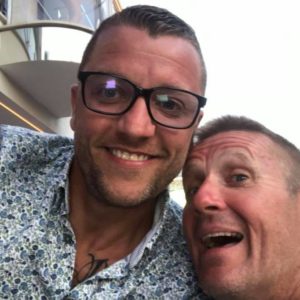 Lee Hill is brilliant writer for the subject of marketing. He knows everything about latest marketing trends. Also he is a big fan of HubSpot. He loves to write about topics like, SEO, Conversion, Optimization and sales.
Google announced that it is rolling out lead form ad extensions in few weeks to facilitate its advertisers in more effective way. Lead form extension is a feature designed to capture leads for companies and businesses. Google was testing that feature and it showed good results. Therefore, Google ads decided to add that extension on the platform.
Recently Google tested ad extensions that can capture leads for businesses effectively. In the lead form extension a user can instantly submit a form after pressing a call-to-action button. The information on the form is pre-populated with the contact information from the Google account.
"Lead form extensions capture interest when potential customers are searching for your company, products, or services on Google. A fast, mobile-optimized experience makes form submission easy and eliminates the extra step of navigating to your mobile site lead form."
In testing process Google discovered one advertiser achieved 20% higher closing rate for sales leads, when he correctly implemented lead form extensions. Therefore, it is a good news for advertisers especially for those who are looking to capture leads for their business.
Right now very few advertisers have the complete access to lead form extensions but soon this amazing feature will be available for all eligible Google Ads accounts. Lead form extensions can be a game changing feature for struggling businesses and companies.