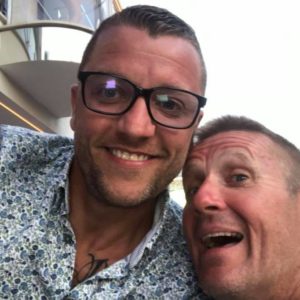 Lee Hill is brilliant writer for the subject of marketing. He knows everything about latest marketing trends. Also he is a big fan of HubSpot. He loves to write about topics like, SEO, Conversion, Optimization and sales.
Google launched Site Kit plugin version 1.0 for WordPress users. Google recently released this useful plugin. This plugin is capable of many good things. Honestly Site Kit plugin can be extremely valuable for WordPress users.
According to Google Site Kit plugin is the best solution for WordPress users. It can fix bugs and errors. Site Kit enables WordPress users to access data from Google products without visiting Google sites. Now WordPress users can see Google data from their dashboard. The plugin aggregates data from famous Google products including Google Search Console, Google Analytics, PageSpeed Insights, and AdSense.
Now you are wondering about extra code hustle but don't worry Site Kit requires no additional code. It is very easy to set up. There is no need of web developer to set up this awesome Plugin. Google was receiving requests for WordPress plugin that's why Company finally launched the Site Kit.
Anyone can install Site Kit on WordPress sites. According to Google this Plugin is especially designed for WordPress professionals. Site Kit allows clients and workers to access data from Google products by logging into WordPress dashboard. It enables clients to see performance on their site. Site Kit also enables site owners to set roles and permissions.