It is totally safe to give ClickBank your SSN. Clickbank is secure platform and giving them your social security number is not a big deal.
Have you given your Tax ID or SSN to Clickbank? Or are you thinking of giving one and wondering whether it is safe to give ClickBank your SSN or not? Then this article is what you need as it is going to discuss how much ClickBank is safe to use and other safety measures.
This article is good because there is very little information available on the internet on this topic. So the main question of this article is "is it safe to give Clickbank my SSN" but before that, we are first going to discuss other important topics which are also related to the level of safety.
How ClickBank Operates?
Clickbank is a very reputable e-commerce platform. It started in 1998. ClickBank allows content creators and vendors to list their products and services on ClickBank. Now comes the job for affiliates who have to promote these products and services across different platforms. You can promote these products by building up a website solely for this purpose. Or, you can also promote them on different platforms like social media platforms or Youtube which is the second-highest search engine after Google.
Account Fee And Other Charges
ClickBank includes an account fee of $49.50
A commission fee of $7.5% + $1
A refund fee of either %0.50 or $1
A fee of $2.50 to transfer money from ClickBank into your account
Is ClickBank Safe To Use?
Well, if you are following standard security measures on the internet then we can say that ClickBank is totally safe. ClickBank has been around for years making it a reputable platform. It is equally beneficial for brands, vendors, online shoppers, affiliates, content creators, and influencers as well. Here you can sell your own digital products and also can sell ClickBank's digital products on different platforms. Just make sure not to spam those platforms with your promotions.
If you are about to start your marketing career then ClickBank is best suited for you. It has a huge library of products, and many affiliates who promote them in return for a commission. Its overall services are reliable and trustworthy. Since it has been here for many years, if they were doing anything shady then it must have come to the spotlight as someone must have reported it.
Even if we say that ClickBank is safe to use, do not consider my words final as the rules and regulations of the internet tend to change continuously. Therefore there are potential security risks of everything including ClickBank itself.
How To Reduce Potential Safety Risk
While using internet technology, you have to follow many rules and regulations, including GDPR and other important laws. You have to be very careful in choosing the brand or product to promote for your marketing business because ClickBank does not provide reviews on any of the brands or businesses that use it. You can get into a lot of trouble if you get your hands on some terrible product because there are products of every kind present on ClickBank.
The best practice would be to purchase the product first which you want to promote. It might cost you a bunch, but you must check whether the product to be promoted is worth it or not. If you promote a terrible product then you might get into a big problem, because not every platform seizes your activity before you have done some real damage to the platforms.
The major security risks are for affiliates mostly because vendors can sell anything on this platform. But to be a responsible and successful vendor, one must create a product that really is worth someone's money.
What About the personal Information That ClickBank wants
I have seen on many platforms the question that many are asking and that is "is it safe to give ClickBank my SSN( social security number)." Well, it really depends on what kind of relationship you want with it. But before going further, let's learn what SSN is exactly.
A social security number is a nine-digit number, which is provided by the US government to US citizens. Also, eligible US citizens can apply for one. The purpose of the social security number is to give the government your records of lifetime earnings and the number of years you have worked for. Your employer wants it in order to report your earnings to the Internal Revenue Service (IRS). Also, your employer will also use it for State Income tax reporting.
You need SSN for various purposes like opening a bank account, buying a home, or applying for a loan, etc
Avoid giving SSN Where Possible 
Anyone can ask for your security number but you should not give it to everyone that asks for it. For example, many hospitals require you to provide SSN but you can refuse to provide it as you can be identified by other information too. Many businesses ask for SSN too like ClickBank in order to do business with you, you can deny it if you want. But keep in mind that the said business can also deny working with you because sometimes providing your SSN is undeniable.
Why does ClickBank want my SSN?
Well, technically speaking, ClickBank does not require it the US government does. The reason behind this is that if they pay you more than a certain amount and do not report it to the IRS, then it is considered as their profit and they have to pay its taxes. Therefore in order to report to IRS for US citizens, and to send you the money ClickBank requires a tax id number which will be either your SSN or EIN.
Conclusion
If you are deciding to earn online from the ease of your home, and without the hectic schedule of office life, affiliate marketing is for you. Many affiliate programs provide a platform to earn money by investing less. But many like ClickBank require you to submit your SSN with other necessary details. Be very vigilant while giving your SSN to any platform because SSN is key to your kingdom. If your SSN falls in the wrong hands then it could result in identity theft. Your bank account can be open or those wrong hands can steal your insurance or pension. Therefore, be very attentive in judging the choosing platform.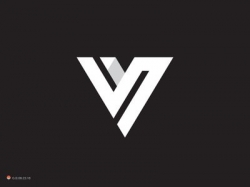 Latest posts by Vulvox Staff (see all)