WordPress, Drupal and Joomla are the simplest examples of content management system. It is very easy to understand CMS.
Do you know how to code? Is that a NO? Then how are you going to build a website without the knowledge of coding? If you do not know the answer to it then you are in the right place as here we can help you build a website without the knowledge of coding. How? Well, it is a system or should we say a Content Management system that helps you easily create a website without coding. So what exactly is CMS and what are the examples of Content Management systems? This is what we are going to learn in this guide.
What is a CMS Platform?
The web pages are written with the help of some programming languages like HTML, JavaScript, and CSS. Content Management Software is a piece of software by which you can create a website and manage its content easily without having to learn these programming languages. You do not have to write any kind of code for your website if you are using CMS.
How Does CMS Work?
There are different types of the content management systems. Therefore, the usage differs with their type. But in all types, you get some type of dashboard where you are able to manage all the important parts of your sites. If you want to publish a blog post on your website then you just have to type or paste the required content (images if there are any) in its text editor and the CMS will do the rest behind the screen by doing all the coding itself and as a result, your targeted audience will be able to read the post on your website.
Before diving into the main topic "What are the examples of content management systems", Let's first study how to choose the best CMS for your website because it is important to know the best CMS that will help you in future.
Choosing the Best CMS for your Website
The market is jam-packed with different kinds of CMS but you have to know how to choose the best platform before spending any penny. So, look for the following characteristics before purchasing any CMS.
1. Ease of use
The chosen CMS must provide the ease of creating a website and editing its content. Also, it should be quick in editing or making any change in the content even after publishing. A drag and drop option is a must so that you can add multiple elements to your web pages easily.
2. Design options
Other necessary requirements are the abundance of website design templates and the ease of customizing them according to our requirements.
3. Data portability
What if you suddenly want to change your CMS, therefore a good CMS must have data portability options and tools to export your data elsewhere.
4. Extensions and Addons
Extensions and addons add features to your CMS which it's lacking because not all the websites are the same and a single CMS can't have all the characteristics. Extensions and addons are separate software that adds a new feature to your CMS.
5. Help and support options
The main aim of CMS is to provide the ease of creating and managing a website but it does not mean that you will not need any help ever. Therefore a good CMS must have a handful of FAQs and responsive customer support.
7. How much does it cost?
Before making any decision, try to search for the cost of the CMS because even some of the free CMS requires paid third-party extensions to work properly.
Now it's time to read what are the examples of the content management system?
1. WordPress
WordPress is the most popular content management system in the market. Its flexible features make it very user-friendly. It provides ease of installation. It also supports the option for uploading images. If you do not know HTML then it will provide you with the WYSIWYG editor which will help you in making the coding process easier. Almost 40% of the websites that you see on the web are built and powered by WordPress.
It is search engine friendly and free to download and use. It is suitable for almost every type of website with its extensive library of themes and features. It is also suitable from beginners to expert level of users, and in case if you got stuck on any point then there is a large and strong community which will be glad to help you in your difficult times.
2. Joomla
The second most famous platform after WordPress is Joomla. What makes it famous is its extensive user groups and user management options. It also supports 60+ languages. It is suitable for almost every kind of website. It also has a large library of themes (front and back end both) by which you can build a strong website.
It also allows you to collect and manage user consent which is a pretty good option. It is in limelight because of several built-in cool features like search management. It is both a user and developer-friendly system. It is compatible to work across different hosting resources. It is always easy to configure it. A negative point is that its community is more of paid services. Also it gets pretty expensive if you wish to customize.
3. Drupal
Drupal is another CMS which is famous because it is free, but you will need your own hosting. It is a CMS for developers mostly. So beginners might want to stay away from it. It has several modules like blogs, websites, forums, etc. It also has an active community. It's fast-loading and supports 70+ languages.
It has an advanced administration panel through which you can control the user and permission management and content as well. The plus point is that it can be integrated with third-party tools easily to create seamless websites.
4. HubSpot CMS Hub
HubSpot Hub is built on HubSpot's CRM platform. It is very easy to use which contains all types of tools for marketing automation, sales etc. It is very easy to manage and optimize web content in it, where its drag and drop editor makes things easier.
It also has some useful SEO tools and built-in functionality which help keep sites safe from DDoS attacks and hackers. It is well integrated with Hubspot's email marketing and sales CRM, making streamlining your workflows much easier.
5. Magento
It is a perfect solution if you want to make an e-commerce site but you must have basic web development knowledge in order to use it. It offers a free self-hosted community version with many premium services as well. Its fast loading and secure. It is also powered by seamless themes and powerful extensions which add more functionality to it.
For an online store, it has fast checkout and payment solutions like PayPal which add to its useful features. It also lets you handle many customers at a time. To conclude its usefulness let me introduce some big online stores that use it which are Nike, Ford, and Coca-Cola.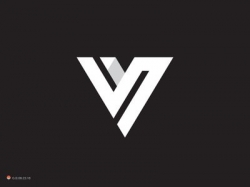 Latest posts by Vulvox Staff (see all)