There are many best affiliate programs that can be promoted without a website. You can easily start affiliate marketing without a website.
Are you tired of your daily routine of going to the office? Do you wake up fresh by waking up at an ungodly hour to get ready for the office? Do you enjoy working in the office just for a few bucks? Do you think your hard work pays off? Do you not get excited when the release time nears? If yes then you are in a good place. What if I tell you that you can earn better without any time restrictions? What if you could earn anywhere or from the comfort of your home? Or what if I tell you that you can even earn while you sleep?
This is all the concept behind affiliate marketing, which is a famous way to earn significant online revenue. It provides benefits to both brands and affiliate marketers. Also since lockdown, more businesses are shifting to online from offline, therefore it can be said that this field is not going to be oversaturated for quite a long time.
Many affiliate programs offer brands and affiliates to sign-up in order to start their businesses. Some are very famous, while others are not. Many require you to own a website in order to promote their affiliate products and many don't.
Doing affiliate marketing with your website has its own perk and long-lasting results but for starters, it might not be a good idea. Therefore in this article, we are going to discuss the best affiliate programs without a website, which will help you to get things rolling.
Amazon Associates
Amazon associate is one of the well-known affiliate programs. Some even consider it as the biggest affiliate program on the internet. It pays its affiliates a commission of 4% on overall sales. Too low? Well, it is not too low if you reconsider it. They say the commission is on overall sale which means that if someone clicks through your link to purchase your product and while remaining on the site purchase other products too, then you get commission on the entire purchase.
It is also a very big affiliate program or network to be more accurate. It has experience of over 20 years. It works with companies all over the globe and promotes its products with great expertise. It is a very good program if you are a beginner. It has tons of products in almost every niche. So, if you are starting then you should really consider it.
Clickbank is another affiliate network giant which has been around for more than 20 years. It has over 6 million customers all over the globe except in the countries which it has banned because of their higher fraud rates. It is called a giant because it is very famous among vendors and affiliates alike. It gives affiliates a commission of up to 75%. It is also very easy to join.
It is an affiliate program for software products. For beginners whose niche is related to software, this affiliate program is all you need. It has software related to every niche. It is also a non-website program like the above-mentioned programs. It does not require any approval to join. Affiliates can join JVZoo without any worry as it makes sure that affiliates get what they need and get paid as soon as possible. Here you can easily find software of your niche and choose as many as you want to promote.
Rakuten advertising, formally known as Rakuten marketing, has over 150,000 publishers and brands all over the world. It is a user-friendly affiliate program for beginners by offering its outstanding dashboard for its affiliate which provides such metrics and reports that will make your marketing journey very easy. It has also included account managers with its very helpful subscription plans.
It is the best auction site that is present on the internet. It has been around for 25 years. Its affiliate programs offer a commission on each referral you make and when you drive traffic to their site that is converted into a winning Buy Now purchase or a winning bid. They also offer a good commission which ranges from 40% to 80%.
The impact is another great affiliate program best suited for seasoned and beginners as well. It offers an intuitive interface and a useful dashboard. It has a library of over 1,000 products related to many niches. The most positive thing about Impact is that you will be accepted by many brands into their programs in no time. They also have "How-to" articles which are very useful and informative for beginners. 
It is also a great affiliate network on our list. It had over 12,000 affiliate programs and almost over 500 advertisers. With its huge number of merchants to choose from, it claims to add 50 new affiliate programs daily. Its affiliate programs have a vast number of categories including education, legal services, automotive, sports, business, and much more.
This affiliate program also does not require any website. It is also one of the best affiliate programs on the internet. Whenever you choose an affiliate program, you have to study a lot of things like the commission it's offering, the cookie duration, etc.
WarriorPlus has made it easier for affiliates to choose their program by clearly listing everything. It also gives you alerts, whenever a product with your keyword is launched. A great service offered by WarriorPlus is to allow its sellers to incentivize affiliates by making their commission withdrawable immediately.
Awin
The last on our list is Awin, which is also a non-website affiliate program. It's more like Amazon and Etsy. It provides its products and services in finance and insurance, travel, retail and shopping, and telecommunication. It has over 13,000 advertisers in its affiliate network which makes it a big if not the biggest network out there.
Summing Up The Discussion
If you have decided to earn money online but do not have an investment to create a website to start your marketing career, or you just do not want to risk the money because you're just a beginner, then in this article we have mentioned some no website affiliate programs. Read them, explore them as we have just scratched each surface, choose one for your business and start marketing.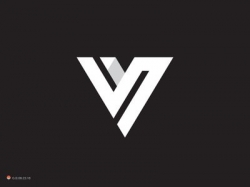 Latest posts by Vulvox Staff (see all)